Fast & Free UK Mainland Shipping

No Quibble Returns Policy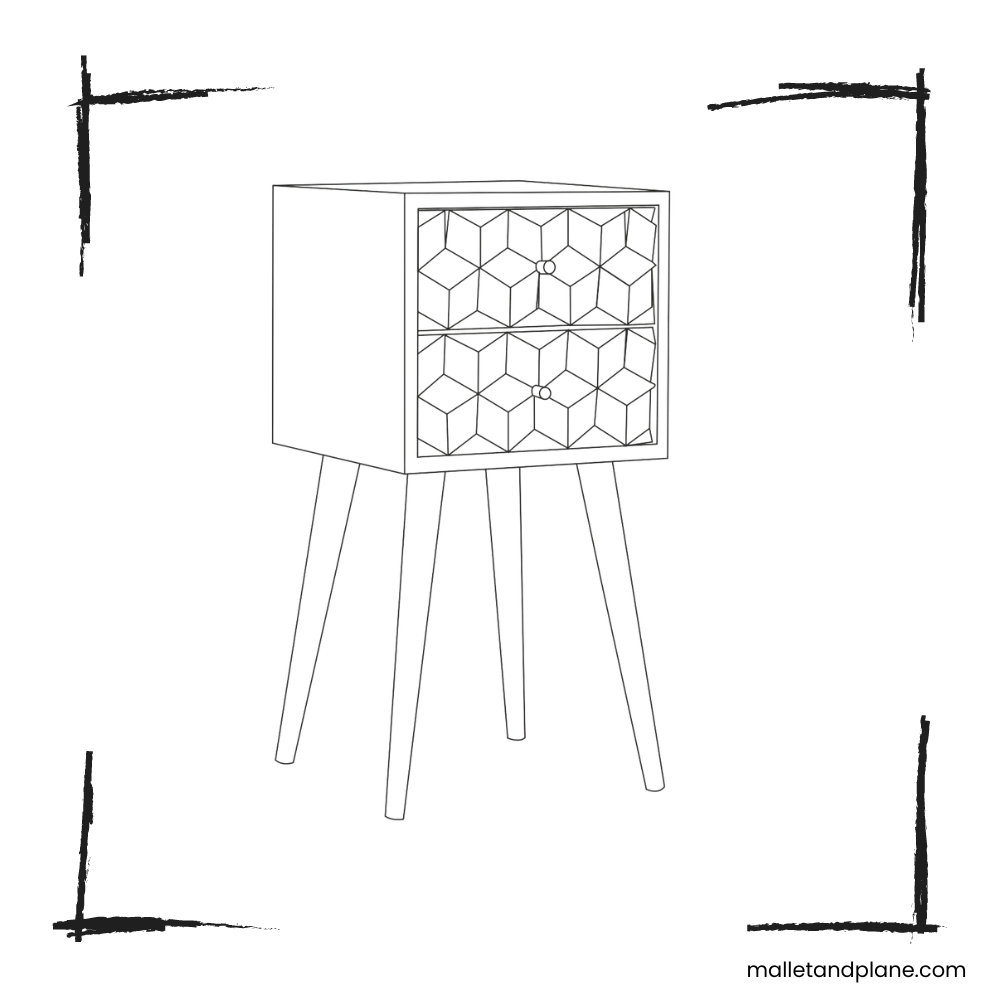 Mallet & Plane's mission is to bring you amazingly beautiful furniture and homewares that you'll love.
When we select our products we seek quality craftsmanship, naturally
sustainable materials and innovative design solutions.
We want you to enjoy great quality products that won't break the bank.
We have a 30 day no quibble return guarantee and we promise to give you a quality service that ensures your satisfaction.
If anything is not right, just let us know and we will get to work on fixing it.
Your Questions About...
Bookcases
Is there a difference between a bookcase and a bookshelf?
While the terms "bookcase" and "bookshelf" are often used interchangeably, there is actually a
distinct difference between the two. A bookcase is a piece of furniture with shelves that are enclosed on all sides, often with doors and drawers. A bookshelf, on the other hand, is an open-sided shelving unit. As a result, bookcases tend to be more expensive and decorative, while bookshelves are more functional and practical. When choosing a bookcase or bookshelf for your home, it is important to consider what you will be using it for. If you simply need a place to store your books, a bookshelf will likely suffice. However, if you want to display your book collection in an attractive way, a bookcase may be a better option. 
How much do wooden bookshelves cost?
Prices for wooden bookshelves vary depending on where you purchase them and the quality and type of wood. You can find cheaper bookcases made of particle board at big box stores, but these are not as durable and may not last as long. For a higher quality bookcase made of solid wood, you should expect to pay more initially but it will last you a very long time and can represent better value for money than the cheaper options. If you want a custom bookcase made of rare or exotic woods, the price will be significantly higher.

Here at Malletandplane.com you'll find our collection of handmade mango and acacia wood bookcases priced from £525 to £625 including delivery.
What is the best wood to make a bookcase?
There are a variety of woods that can be used to make a bookcase, but some are better suited than others. Both Mango wood and Acacia wood are two of the best options. Both are durable and hardwearing, so they will stand up to heavy use.
Mango wood is very beautiful, with a rich grain that willadd a touch of luxury to any room. Acacia wood is a hardwood with a beautiful grain that gives it a distinctive appearance and is extremely durable with high density and hardness, making it perfect for dining tables, benches and bookcases.
Whichever wood you choose, be sure to visit malletandplane.com to explore the collection of handmade mango wood and acacia wood bookcases. 
What else can a bookcase be used for? 
A bookcase is a versatile piece of furniture that can be used for more than just storing books. It can also be used to display ornaments, objets, and plants, as well as to organise and store items in different rooms. Bookcases come in a variety of sizes and styles, so they can be used in a wide range of different settings.  In the living room, a bookcase can be used to display family photographs and heirlooms. In the bedroom, a bookcase can be used to store out-of-season clothing or extra bedding. In the kitchen, a bookcase can be used to organise cookbooks and otherkitchen essentials. And in the office, a bookcase can be used to store filesand paperwork. They can also be seen used as a divider between two rooms. No
matter where it is placed, a bookcase is sure to add both style and function to any room.