Fast & Free UK Mainland Shipping

No Quibble Returns Policy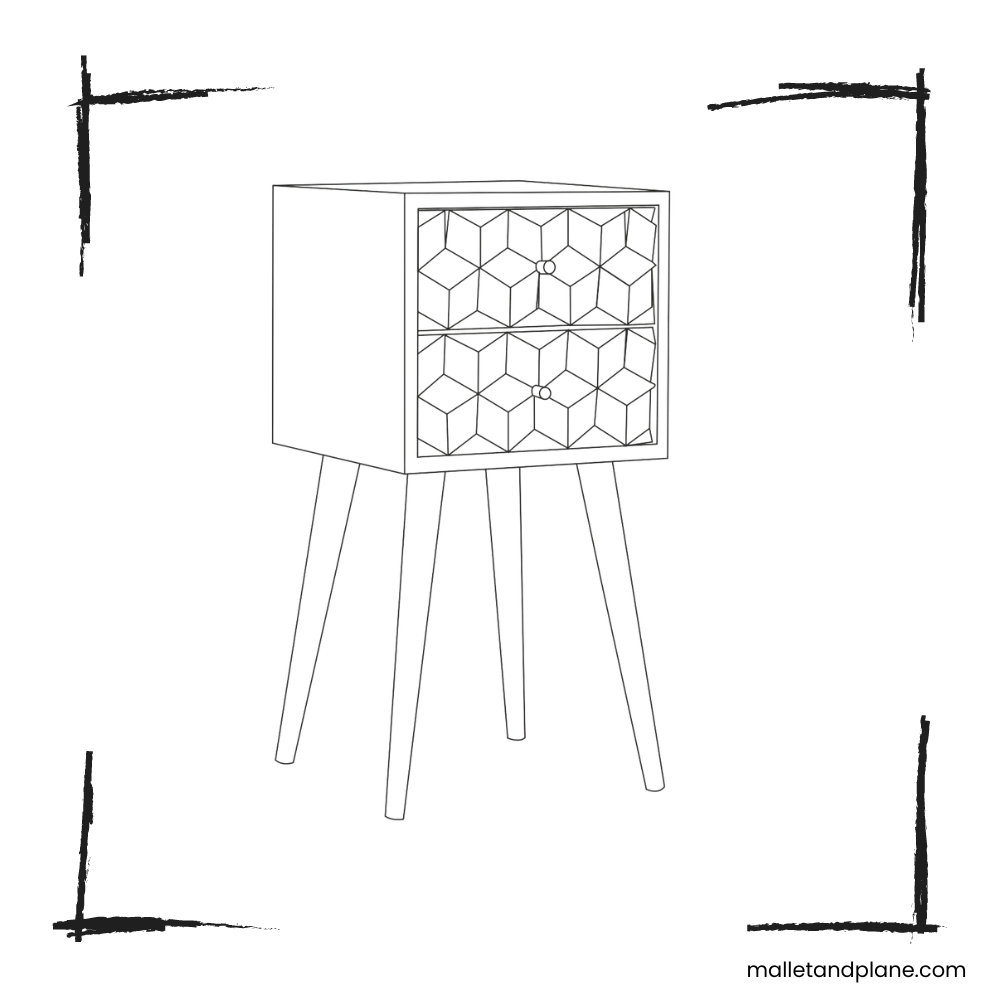 Mallet & Plane's mission is to bring you amazingly beautiful furniture and homewares that you'll love.
When we select our products we seek quality craftsmanship, naturally
sustainable materials and innovative design solutions.
We want you to enjoy great quality products that won't break the bank.
We have a 30 day no quibble return guarantee and we promise to give you a quality service that ensures your satisfaction.
If anything is not right, just let us know and we will get to work on fixing it.
Your Questions About...
Entryway Tables & Shoe Storage
What are entryway tables called?
Entryway tables are often thought of as simply a place toput your keys and maybe a lamp, but there are actually many different types of entryway tables that can be very useful in your home. One type of entryway table is called a shoe storage bench. This type of table usually has a seat so you can sit down while you take your shoes off, and it also has shelves or drawers for storing your shoes. Another type of entryway table is called an accent table or console table. This type of table is usually smaller than a shoe storage bench and is used for decorative purposes. It is often placed near the front door or in the hall so that it can be seen when you first enter the house. Accent tables can come in many different styles, including ones with mirrors or other decorations. No matter what type of entryway table you choose, it can help to make your home more organised and welcoming.
How deep should an entryway bench be?
An entryway bench is a great way to add both style and functionality to your home. But how deep should an entryway bench be? The answer depends on a few different factors. First, consider the overall size of your entryway. If you have a large entryway, you'll likely want a deeper bench so that it can accommodate more people. On the other hand, if you have a small entryway, you'll probably want to go with a shallower bench. Second, think about what you'll be using the bench for. If you plan on using it primarily for seating, you'll want a depth that's comfortable for sitting. However, if you plan on using it primarily for storage, you'll want a shallower depth so that it's easy to access the items stored inside. Ultimately, the right depth for an entryway bench is largely a matter of personal preference. But by keeping these factors in mind, you can narrow down your options and choose the perfect benchfor your home.
Where to buy entryway benches.
When it comes to finding the perfect entryway bench, there are a few things to keep in mind. First, consider the material. A solid wood bench will last longer and wear better than one made of cheaper materials, so it's worth spending a little extra upfront. Second, take a look at the construction. Handmade benches are usually sturdier and more attractive than mass-produced ones, so they're worth considering if you have the budget.

Finally, think about the style of the bench. An antique or traditional bench may not fit with a modern decor, so be sure to choose something that will complement your existing furnishings. Check out the range on offer at MalletandPlane.com where you'll find a selection of upholstered and non-upholstered benches with and without storage. 
Where can I buy shoe storage you can sit on?
One of the most useful pieces of furniture you can buy for your entryway is an entryway bench with shoe storage. A bench with shoe storage will provide a place for you to sit and put on your shoes, as well as a place to store your shoes so they're out of the way and not taking up space in your entryway. There are a few things to keep in mind when shopping for an entryway bench with shoe storage. First, consider how much space you have in your entryway and how many pairs of shoes you need to store. You'll also want to think about the style of bench that will best fit your entryway. entryway benches with shoe storage come in a variety of styles, from traditional to contemporary. You can find them made from a variety of materials, including wood, metal, and even upholstered. Once you've decided on the style and material of entryway bench with shoe storage that you want, you'll need to decide where to buy it. You can purchase entryway benches with shoe storage at a variety of retail locations, including furniture stores, home improvementstores, and online retailers such as MalletandPlane.com.