Fast & Free UK Mainland Shipping

No Quibble Returns Policy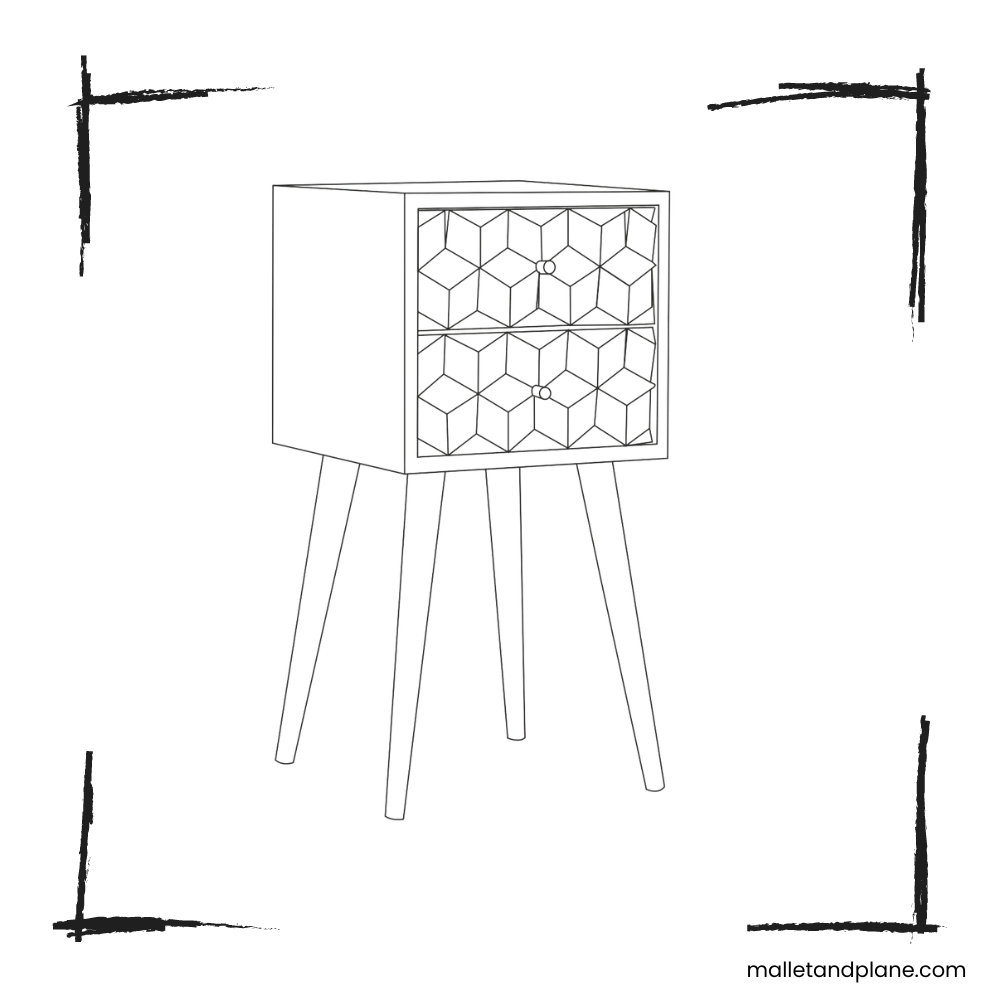 Mallet & Plane's mission is to bring you amazingly beautiful furniture and homewares that you'll love.
When we select our products we seek quality craftsmanship, naturally
sustainable materials and innovative design solutions.
We want you to enjoy great quality products that won't break the bank.
We have a 30 day no quibble return guarantee and we promise to give you a quality service that ensures your satisfaction.
If anything is not right, just let us know and we will get to work on fixing it.
Your Questions About...
Footstools & Ottomans
What does footstool mean?
A footstool is a small, low stool that you can rest your feet on while sitting. Footstools are often used in living rooms and bedrooms as a comfortable place to put your feet up. They can also be handy for reaching things that are just out of reach. Some footstools even have storage space inside them, which makes them even more versatile. Whether you use it as a footrest, an extra seat, or a place to store nblankets and pillows, a footstool can be a welcome addition to any home.
What are Ottomans used for?
Otomans are most often used as a footrest, but they have other uses as well. Some ottomans are made with storage space inside, so they can be used as a small coffee table or end table. They are also sometimes used as a seat, without the use of chairs or sofas. When they are used for seating, they are usually upholstered in a fabric that coordinates with the surrounding furnishings. Ottomans can be purchased individually or as part of a furniture set. They come in a variety of shapes and sizes, and can be found in both traditional and contemporary styles. Whether you use it as a footrest, extra seating, or simply for its decorative value, an ottoman can be a versatile and useful addition to your home.
Where can I buy Footstools?
When it comes to finding the perfect footstool, there are a few things to keep in mind. First of all, consider the size and shape of the footstool you need. Do you want a small footstool that can be easily tucked away when not in use? Or do you need a larger footstool that can double as a chair or ottoman? Once you've decided on the size of footstool you need, take a look at different style options. Do you want a simple, minimalist footstool? Or do you prefer a footstool with more design elements, like tufting or nailhead trim? Finally, think about your budget. Footstools can range in price from around £50 to £500 or more. Once you've considered all of these factors, you're ready to start shopping! If you're not sure where to begin your search, we recommend checking out the collection at MalletandPlane.com
Can you sit on a footstool?
A footstool, also known as a spare chair, dressing table stool, boudoir stool or seat, is a small stool that is placed near a chair or at the side of a bed. It is usually used as a spare seat, but can also be used as a place to rest one's feet or to place a handbag. In some cases, footstools are also used as stands for plants or as decorative pieces in a room. While footstools are often thought of as being purely functional pieces of furniture, they can also add a touch of style to a space. When shopping for a footstool, it is important to consider the height of the stool and the materials from which it is made. The height of the stool should be such that it can be comfortably used as a seat without being too low to the ground. The material of the stool should also be taken into consideration. If the footstool will be used in an area where it may get wet, such as near a pool or in a bathroom, then it is important to choose a stool made from waterproof materials.