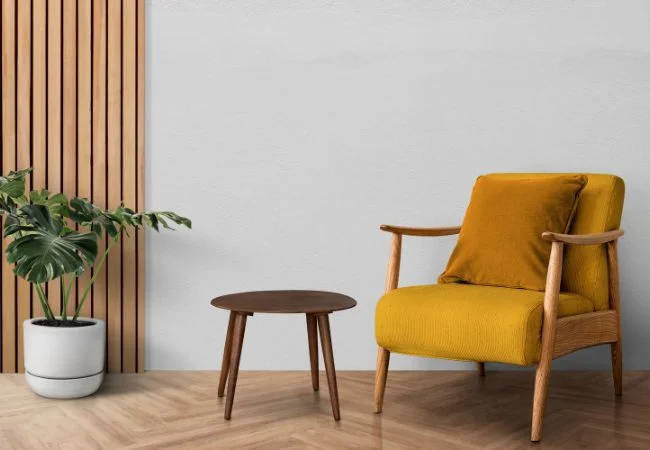 Mid century modern styling is a popular trend in modern homes and decor.
Author Maxim Tourou / Category Architecture / Published: Apr-05-2018
Get the Mid Century Look
Mid century modern styling is a popular trend in modern homes and decor. Characterized by bold clean lines, understated shapes and modern materials, this aesthetic has made its way into contemporary home interiors to create an atmosphere of sophistication and modernity. Utilizing minimalist design principles, modern and iconic furniture pieces provide pops of colour that add vibrancy to the atmosphere while still complementing other home features. In following mid century modern styling in the home, using warm wood and organic shapes, modern decor provides a timeless scandinavian interior look that can be accompanied by both traditional and transitional design elements to complete any living space.
Creating a style reminiscent of the mid-century modern look doesn't have to be out of reach financially. Take a look through any homes magazine and you'll soon discover that as design movements go, the mid-century modern style is alive and well today. Iconic pieces from the likes of George Nelson, Arne Jacobsen, and Charles and Ray Eames set the standard that many other pieces follow, incorporating clean lines and organic shapes into their distinctly modern style. Solid wood furniture such as mango wood can give you the designer look without breaking the bank. The natural grain and colour variation found in solid wood furniture adds style and character to any home, making it easy to achieve that classic mid-century style without exceeding your budget.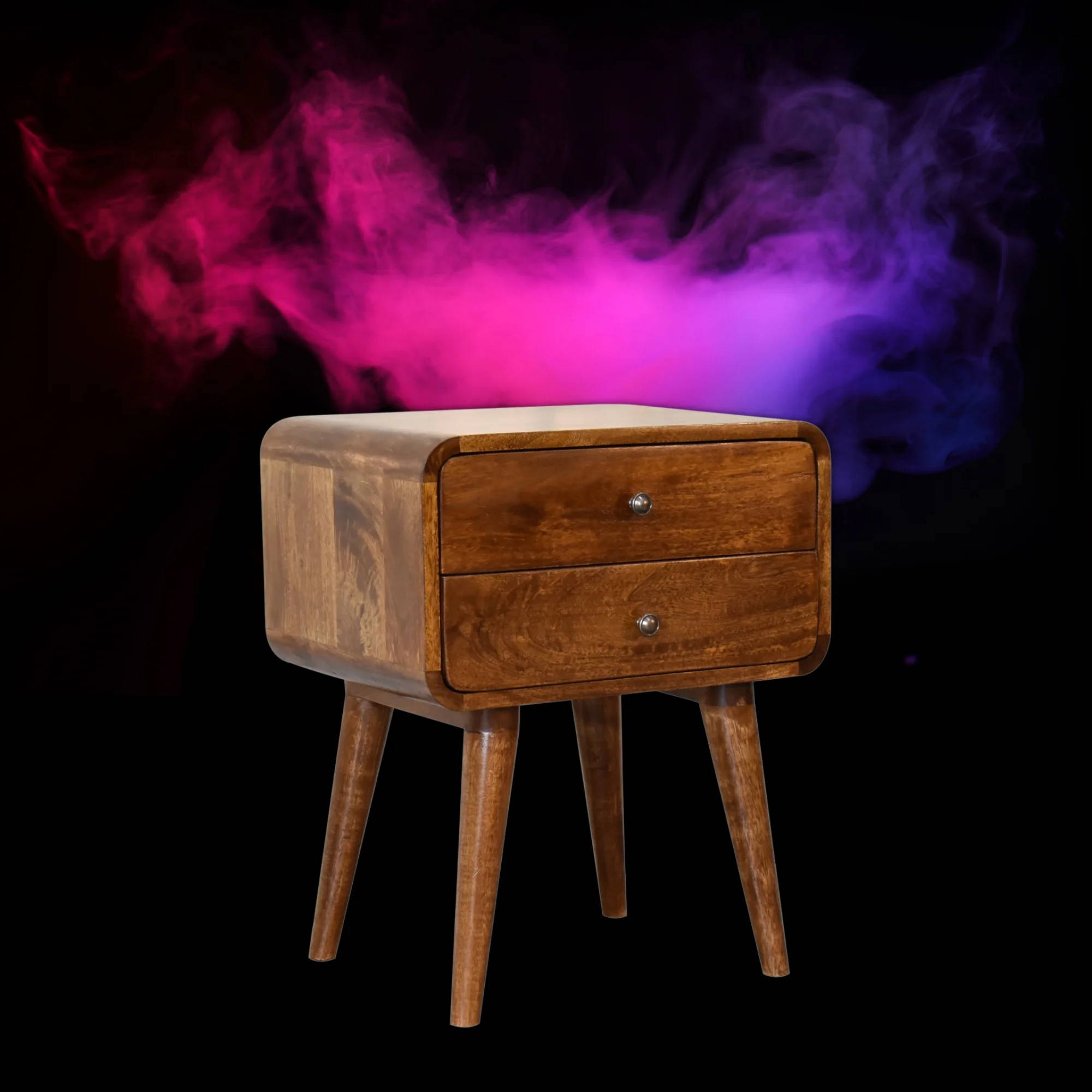 When it comes to incorporating midcentury modern design into modern houses, your walls should be your starting point.
Decorating tips suggest that a timeless look can be achieved by painting walls a light colour that will brighten up the room and create a crisp, classic backdrop for whatever furnishings and art you choose to incorporate.
The feature wall can help create a dramatic modern style that will enable your design style to come to life. Whether you opt for more subtle shades or more daring elements, mid-century furniture brings an unparalleled level of character and personality, so approach your project with confidence knowing your result will always be an expression of individual style.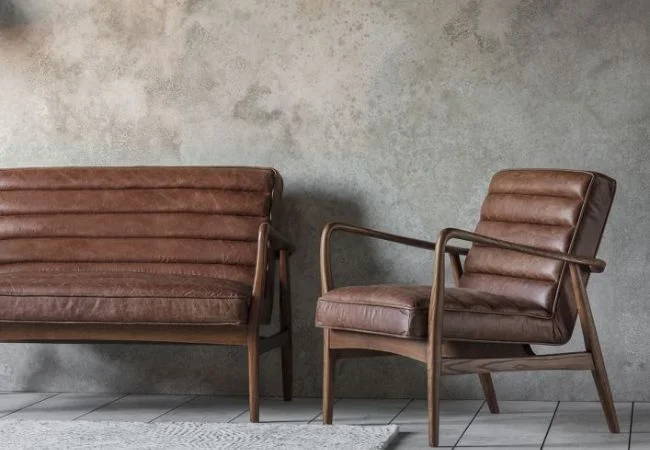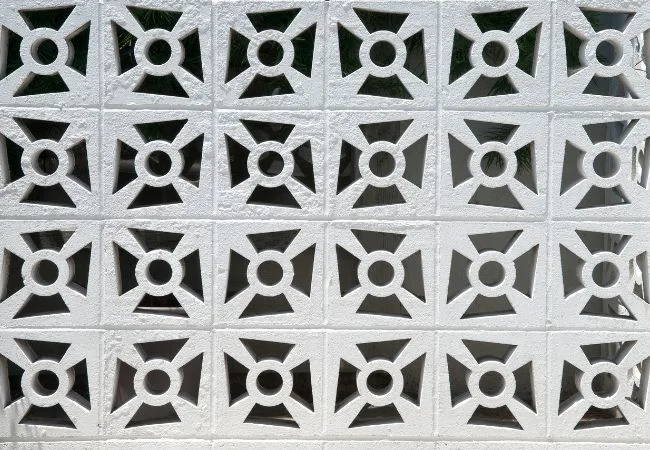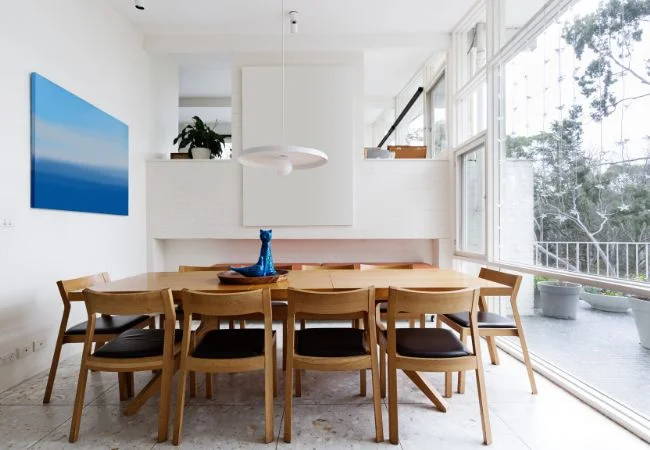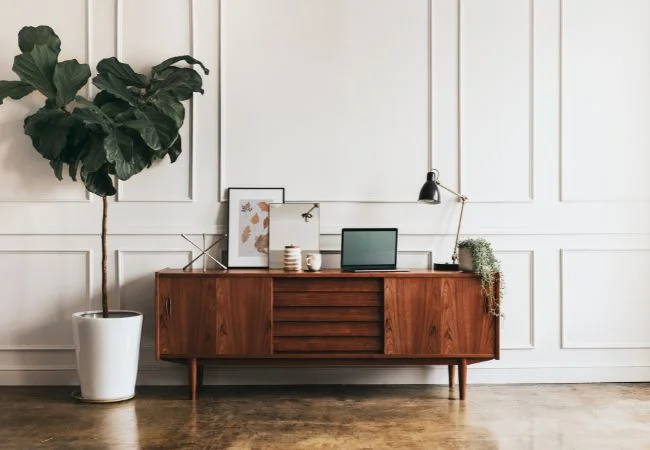 Creating your midcentury modern vibe requires a conscious choice in furniture.
You could splurge on the Isamu Noguchi coffee table if the budget allows, but there are plenty of less iconic but equally gorgeous pieces available at a much more accessible price point. Rather than opting solely for plastic and metal pieces, wooden furniture adds an element of character and timeless beauty to mid-century decor. MalletandPlane.com offers a range of mid-century inspired furniture with tapered legs and curved edges that includes coffee tables, tv stands, sofas, and armchairs—all at attainable prices. Make the mid-century look your own by incorporating natural wood furnishings in order to have a distinctively modern, yet classic feel for your home or office.
Decorating your walls with mid-century artwork is an excellent choice if you're looking to add some personality and style to your home. Fortunately, there are plenty of art galleries that offer high-quality prints of iconic works from notable mid-century artists, including sculptures and paintings with organic shapes and clean lines. Alternatively, you can also purchase more modern pieces that mimic the signature mid-century look or even use a single bold statement piece to make the biggest impact. No matter which style you choose, mid-century artwork will instantly elevate your interior design.
With mid-century design being all the rage these days, one of the fastest and easiest ways to spruce up your room is by adding plants and flowers.
Adding a bit of nature into an interior space can not only quintessentially layer up the texture and aesthetic of any mid-century designed room, but also introduce colours and vibrancy in both big and small scale designs. Live plants or flower arrangements help to create a balanced atmosphere while bringing life into the space, uplifting its overall look.
If you're looking to give your room a mid-century modern look, investing in some chic statement pieces is key. Flick through specialist design books and you'll see lots of inspiration for your interior design style. The 1950s and 1960s are a fabulous source of inspiration for this wonderful mid-century modern style and can offer a great source of detail for iconic mid-century pieces, from the lounge chair to the pendant lights.Thankfully, finding stylish and affordable mid-century furniture doesn't have to be a challenge anymore. malletandplane.com has become popular amongst those wanting to inject mid-century style into their home, offering furniture that offers sleek lines, elegant curves and clean materials, at wallet-friendly prices. With fast and free UK mainland delivery offered on all orders and 30 day no quibble returns, getting the perfect mid-century furniture and accessories for your home has never been so straightforward!
---
Fast & Free UK Mainland Shipping

No Quibble Returns Policy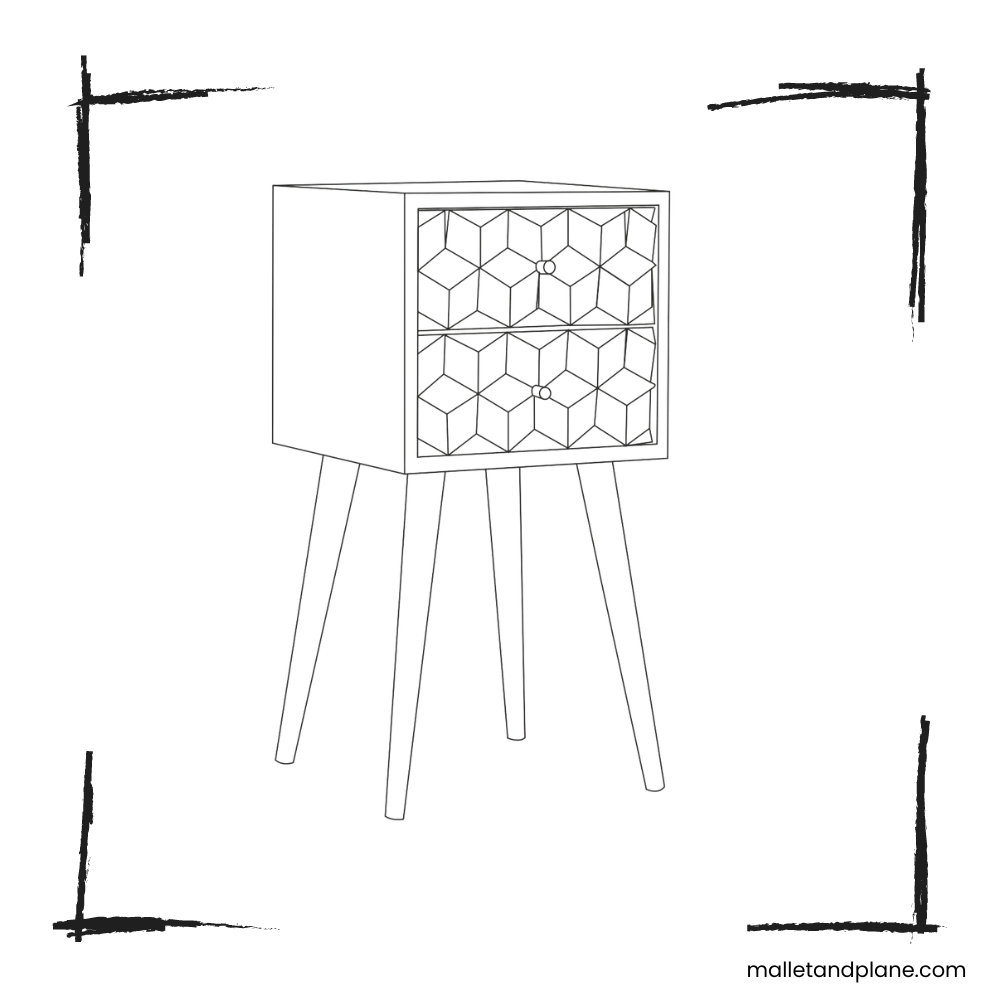 Mallet & Plane's mission is to bring you amazingly beautiful furniture and homewares that you'll love.
When we select our products we seek quality craftsmanship, naturally
sustainable materials and innovative design solutions.
We want you to enjoy great quality products that won't break the bank.
We have a 30 day no quibble return guarantee and we promise to give you a quality service that ensures your satisfaction.
If anything is not right, just let us know and we will get to work on fixing it.