CITY LIGHTS
Urban Lighting
Inspired by the City
CITYLIGHTS
A Reflection Of The City
Good&Mojo
Sustainable Lighting

Supporting the WakaWaka Foundation

Free UK Mainland Shipping

No Quibble Returns Policy


The Urban City Lights collection from ItsAboutRomi, one of Amsterdam's most poular brands, is the perfect choice to provide a unique mix of functionality, style and simple yet strong design. Featuring wall lights, pendant lights, ceiling light, hanging lamps, floor lamps, and desk lamps this versatile collection takes its inspiration from urban cities around the world and is designed to motivate exploration of all urban neighbourhoods. Employing strong design and pure materials such as iron, glass and linen, romi lighting has become one of our popular featured brands. Whether you use this home accessories collection as an expression of your personal style or aspire to transform your space into an urban oasis, you can take inspiration from urban citylights products created by ItsAboutRomi. Famous for the Amsterdam Pendant, the Valencia Floor Lamp, the Boston Table Lamp and many other city inspired design in pure materials, romi lighting is one of our favoured featured brands and never disappoints when it comes to quality lighting fixtures that encourage reading, creativity and relaxation.
What is the difference between pendant lights and a ceiling light?
Pendant lights or a ceiling light are both popular choices for urban city lighting, but there are some distinct differences between the two. Pendant lights are typically hanging lamps from the ceiling on an adjustable cord, making them an ideal choice to create a dramatic statement or draw attention to a focal point. On the other hand, a ceiling light is usually a more permanent fixture that is flush with the ceiling itself, providing good general lighting for an entire space. There is no single right answer when deciding between pendant hanging lamps and a ceiling light- it depends on your aesthetic preferences and specific needs in terms of placement and illumination.
What is the purpose of a wall lamp?
Wall lights are designed to provide subtle illumination in any space. By being flush mount, wall lights not only free up floor or tabletop space, but also create a distinct aesthetic that could not be achieved with other types of lighting fixtures. With strong design and when paired with a wall sconce on the opposite wall, wall lights can make an even greater impact on the overall look and feel of a room as they brightly illuminate all aspects of the wall. Add led lights or even an led vintage bulb to create the perfect ambience. A flush mount wall lamp can add sophistication to a room and bring out certain features to create an inviting atmosphere, especially when teamed up with led lights or an led vintage style bulb, highlighting decorative accessories without drawing too much attention away from other elements. When it comes to wall lights, explore the range by romi lighting or Good & Mojo to discover innovative urban city design lights.
Can I create a dramatic lighting effect with modern urban city hanging lamps?
There are plenty of ideas for creating a dramatic lighting effect in modern urban city spaces, made easy with the introduction of modern ceiling light chandeliers and hanging lamps. The amsterdam pendant light by romi lighting is one of their more popular hanging lamps with several arms allowing for several light bulb and light direction possibilities, a strong design and a choice of lamp shades. These statement interior designer pieces make an impressive ceiling lamp centrepiece that will bring an authentic urban chic style to any room through simple yet strong design. With contemporary urban city styles ranging from industrial-inspired metals, modern glass accents and warm lamp shades, there is sure to be one to match anyone's decor. Combining natural materials, modern shapes and unique LED lights, modern urban city chandeliers provide an inventive way to draw attention to your space while brightening it up in style.
Is Good & Mojo a sustainable lighting brand?
Good & Mojo is one of our featured brands and is one of the most popular brands in sustainable lighting, based in Amsterdam that has been established for over 7 years. Specializing in simple yet strong design in hand made lighting while also giving back to the planet, Good & Mojo works with the WakaWaka Foundation to provide energy and light to people living without electricity. With lighting products including wall lights, pendant lights, floor lamps, a collection of table lamp and wall lamp designs crafted from materials like bamboo, jute, recycled glass, cork and waste car tyres, Good & Mojo ensures that their decorative accessories products are stylish, creative and eco-friendly and are among our most popular featured brands. The majority of their products are handmade by crafts people in small local communities in Vietnam, taking around 3 hours to weave one lamp using pure materials and traditional techniques and allowing many families to earn a living this way. The company's dedication to sustainability allows them to design lights that relate to the modern lifestyle, allowing the use of led lights or even led vintage bulbs in the product and makes them a leader in the home accessories industry and guarantees that their products demonstrate the highest standards of quality, strong design and sustainability.
Fast & Free UK Mainland Shipping

No Quibble Returns Policy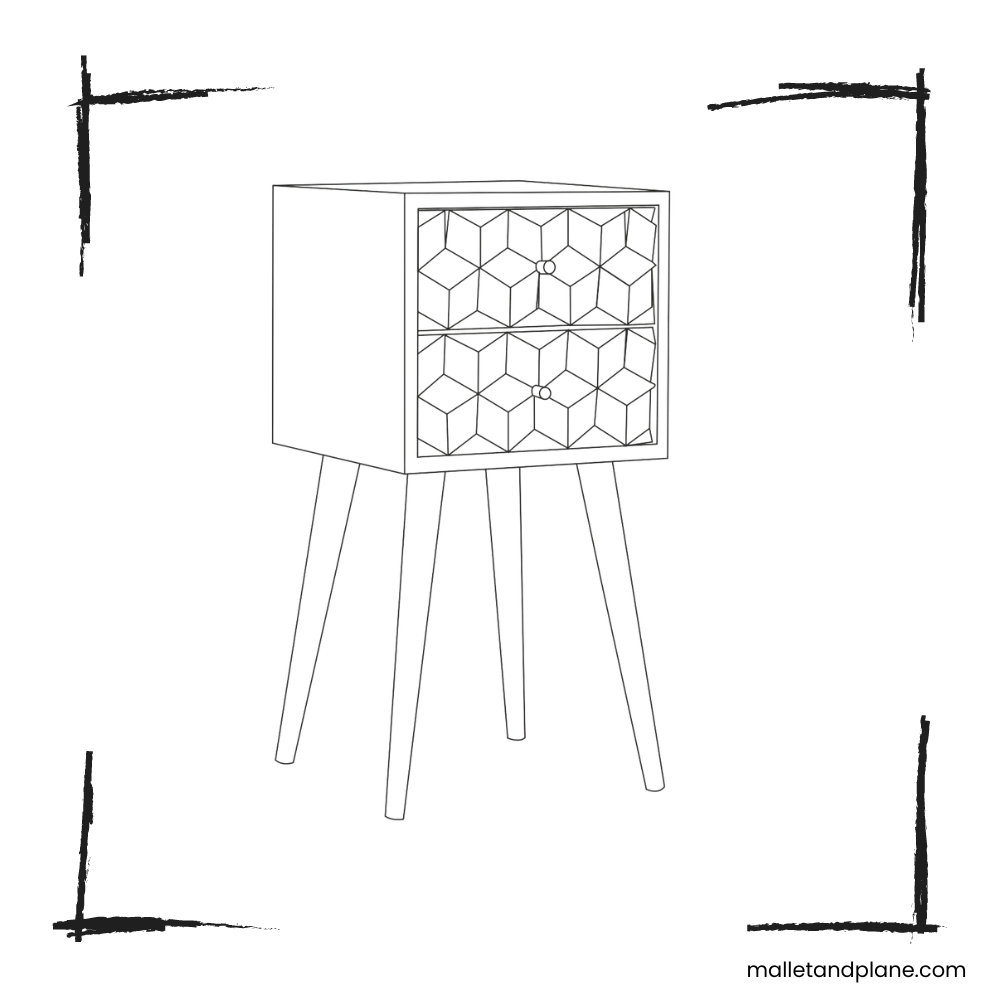 Mallet & Plane's mission is to bring you amazingly beautiful furniture and homewares that you'll love.
When we select our products we seek quality craftsmanship, naturally
sustainable materials and innovative design solutions.
We want you to enjoy great quality products that won't break the bank.
We have a 30 day no quibble return guarantee and we promise to give you a quality service that ensures your satisfaction.
If anything is not right, just let us know and we will get to work on fixing it.