The home of naturally beautiful furniture and homewares
WOODEN
CHESTS OF DRAWERS
COLLECTION

If you're looking for a beautiful wooden chest of drawers for your home, this is the spot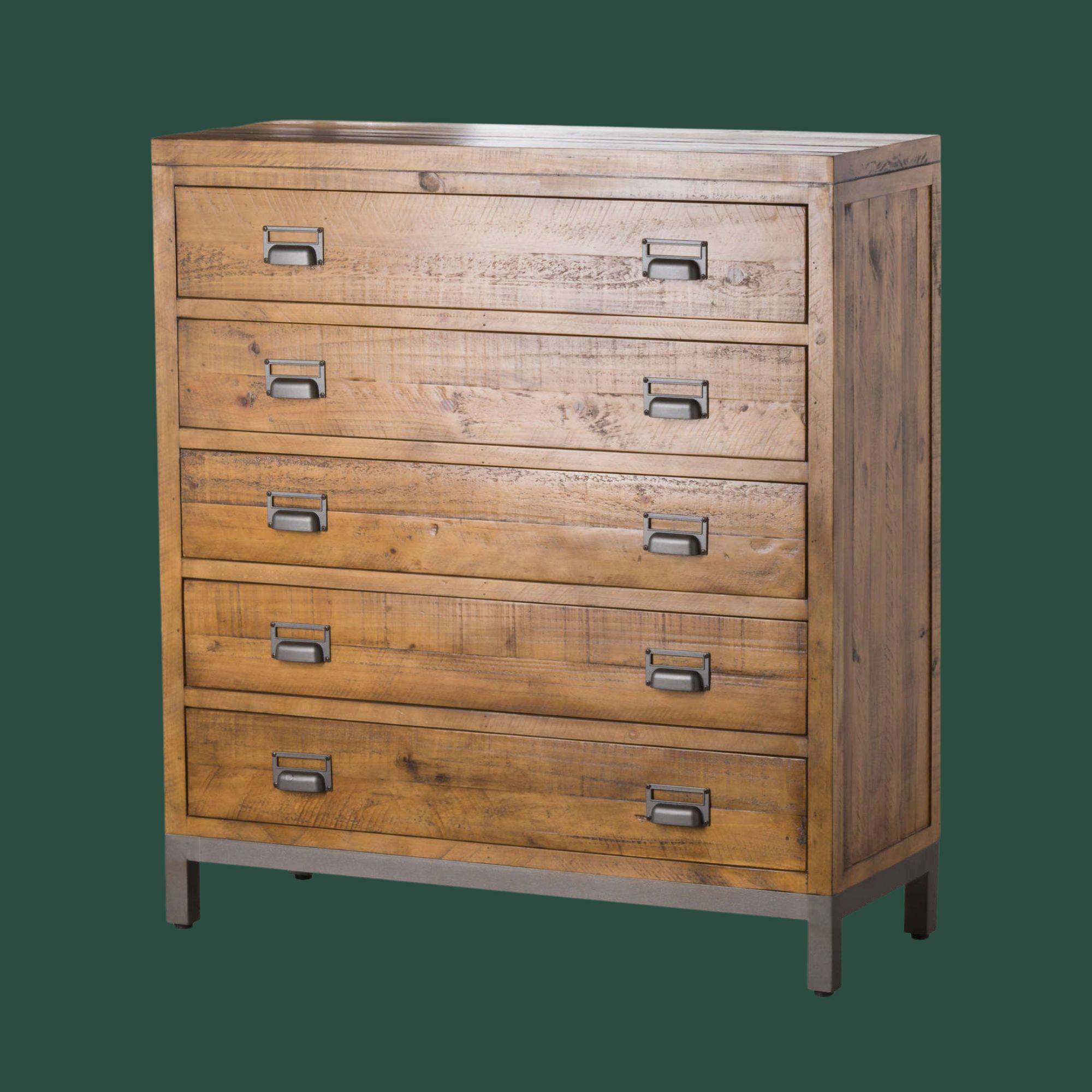 Fast & Free UK Mainland Shipping


No Quibble Returns Policy

Filters
Save $193.00
Save $46.00
Save $21.00
Thinking about a Chest of Drawers..
The humble Chest of Drawers
Revamp Your Space with Stylish and Functional Chests of Drawers
Often dismissed as simply a practical storage piece, the chest of drawers can become an integral element of your interior design. It's time to make a statement with this essential furniture item! Whether you want it to stand out or seamlessly blend in, the choice is yours. While commonly found in bedrooms and spare rooms, our distinctive chests can enhance any space, from living rooms to hallways and studies.
But that's not all - our chests of drawers can also serve as stylish dressers. Simply add a well-placed mirror and transform it into a functional vanity. With a range of designs, from classic and spacious to slim and tall, you can select the perfect fit for your needs.
We prioritize sustainability and luxury in our products, utilizing materials like mango wood and adding elegant touches like solid brass handles. Get the best of both worlds - style and functionality - with our exceptional offerings in our chest of drawers collection.
Space Station
Upgrade your wardrobe storage with the versatile Chest of Drawers. No longer will you struggle with limited closet space or the need to hang everything up. These handy drawers provide the perfect extra space solution for neatly storing all your folded items, from sweaters and jeans to socks and underwear. Plus, they're not just limited to the bedroom - they fit in beautifully in the hallway, living room, or landing. Explore our collection of stylish wooden chests of drawers and find the perfect addition to your home.
Solid Wood, Solid Quality
Invest in a high-quality chest of drawers that will stand the test of time. Our solid mango wood furniture, crafted by skilled artisans, is not only sustainable but also arrives ready built for your convenience. Simply attach the legs and you're good to go. If mango wood isn't your style, we also offer Mindy wood and Pine options, all of which are built to last. Whether you prefer a coordinated look with our Century collection or a more rustic feel with the Kendal range, our chests of drawers will elevate your storage and enhance your interior decor.
Styling the Surface
Transform your chest of drawers into a stunning focal point with a simple arrangement of visually interesting items. From lighting and vases to artwork and trinket trays, a few well-chosen accessories can make a big impact. Remember, less is more when it comes to dressing them up.
But if you're short on space and need furniture that can do more than just look good, consider decorating your chest of drawers with functional accessories. Need a place to get ready in the mornings? Choose a low chest of drawers that can double as a dressing table. Just add a mirror above it, and your problem is solved!