The home of naturally beautiful furniture and homewares
If you need a new wall mirror you're in the right place. From the charming rustic hallway mirror made with a mango wood frame to elegant large round mirrors, industrial mirrors and glamorous leaner mirrors, we have something for every taste.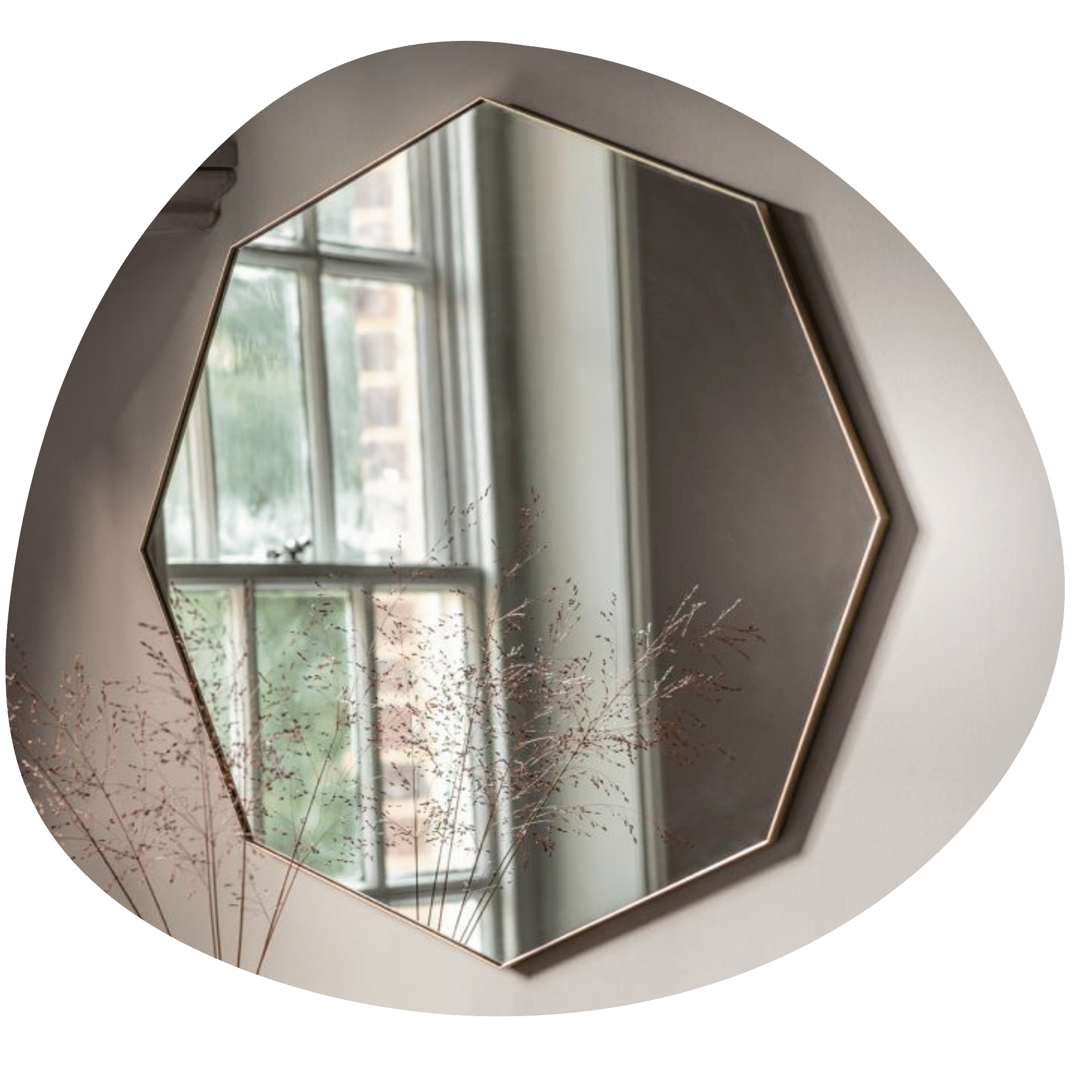 Fast & Free UK Mainland Shipping


No Quibble Returns Policy

Thinking about a new mirror ..
Discover the transformative power of mirrors in your space. Say goodbye to dull rooms and hello to a lighter, more open feel. With their reflective magic, mirrors create a cosy atmosphere, perfect for entertaining and unwinding. Let natural light work its wonders and elevate your home's ambiance.
Elevate your home interior with a stunning mirror that reflects your evolving style. Add a touch of elegance by dressing it with soft, textured decorations in vibrant hues. Whether it's candles, clocks, or seasonal flowers, mirrors offer endless possibilities to easily express your unique style. With our collection of wall mirrors you can embrace their versatility and easily transform your space to suit your mood.
Decorating your living room? Don't forget to strategically place a mirror. Not only do mirrors add style, but they also become the centre of attention. Create a stunning focal point by hanging a statement mirror above your fireplace. Want to achieve a cosy yet glamorous vibe? Pair a round mirror with pillar candles and fresh flowers. And for a spacious and opened up feel, go for long rectangular mirror above the sofa.
Discover the ideal spot for your mirror with practicality in mind. Consider placing wall mirrors above vanity units or in entryways to create a more spacious and illuminated atmosphere. On the other hand, full-length mirrors are perfect for adding depth to empty walls, making your space feel larger and airy. Whether free-standing or wall-mounted, a new mirror effortlessly enhances your surroundings.